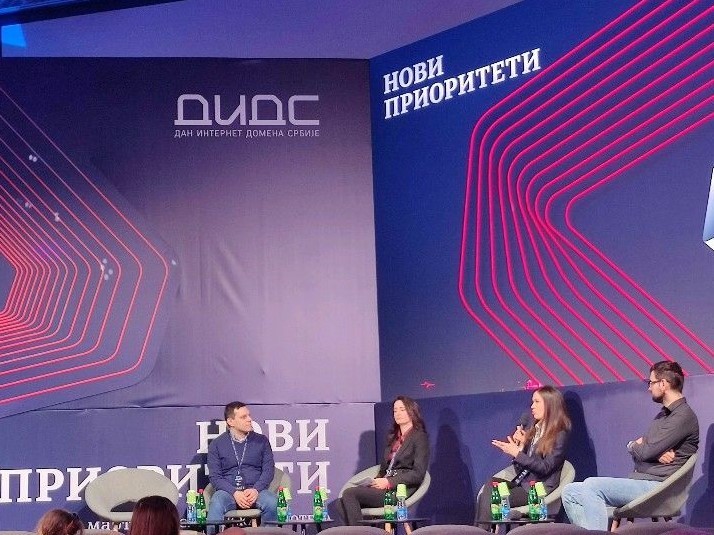 This year, the Serbian National Internet Domain Registry Foundation (RNIDS) traditionally held a conference dedicated to the Internet – DIDS (Serbian Internet Domains Day) on March 16, in an online format.
A panel discussion "Are we digitally safe – perception and reality" dedicated to the Internet user's notion of digital security also took place within the conference, during which the results of a research entitled "Safety of Internet users in Serbia" conducted this February by RNIDS in cooperation with RATEL were presented.
As an introduction to the panel, an example of a live cyber attack was demonstrated by Vladan Nikačević and assistants, revealing to the conference participants the true gravity of cyber threats.
The participants in the panel were: Dunja Majstorović, Cybersecurity Professional of Siemens Energy, Vojislav Perić, SupremeNexsus and Daniela Andrović, representative of RATEL's National CERT, with Slobodan Marković, UNDP Digital Advisor, as a moderator. The panellists discussed various insightful research results and offered advice for a safe use of Internet and smart devices.
Serbian Internet Domains Day is one of the most influential local conferences on the subject of the Internet and RATEL's participation in this event is testimony to an excellent and long lasting cooperation between the national regulatory authority and RNIDS.